Design Strategy 1

Kinetic Illuminated Facade Study
A kinetic exterior facade that would illuminate by changing of color. By which there would be aluminum panels that move in and out of the system. I placed center spheres between each panel that would rotate with dim lighting within, casting shadows throughout each panel depending on the protrusion of the panel. All ran by a AI system
Design Strategy 2
Kinetic Bioluminescent Exterior Structure Study
A study of a structure built of ETFE skin lining filled with salt water and Plankton mixture. where when the wind blows the ETFE then the reaction of the fluid within will aggetate the plankton and cause the plankton to produce bioluminency and the structure would move in a slight pumping and wave motion.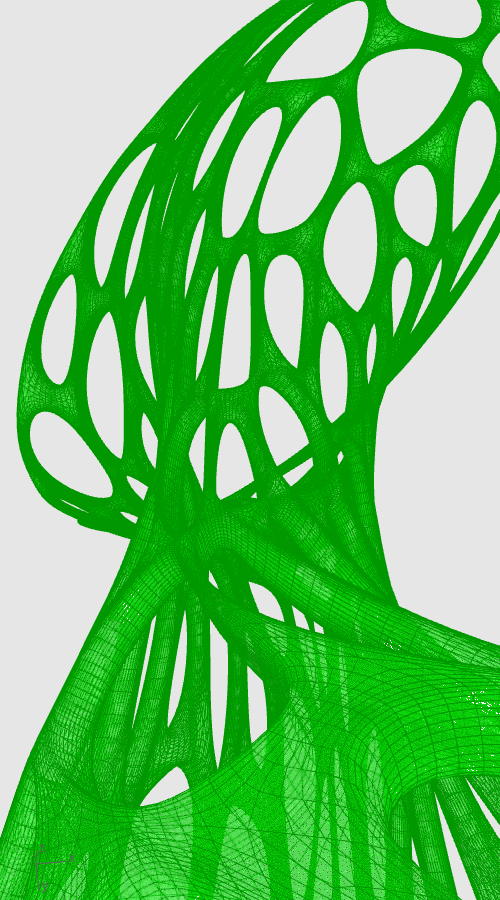 Design Strategy 3
Interior Cooridor Circulation Study Collage
A virtual throughway cooridor experience, where you experience your walk through the virtual world without a head set where you see holographic images and projections through Lidar. A 360 walkway tube where you can see others using the VR and an holographic LIDAR projection of their world within the VR.
Design Strategy 4

Water Cinema Collage Study
An open Cinema concept to help with community involvement and interaction in movie watching on the lake in the park. To bring a diferent experience that isnt already in LA. To watch a free movie with the family on a weekend on the lake either on a boat, floatie or along the back hill across of the lake bed.