MULTITUDE
What are the "glasses" of architecture?
How does architecture change in a world where people have always lacked light perception?

This thesis shows how much of our existing architecture functions as an adaptation for abled people, questioning normative architectural practices.
< BACK TO DINNER!
APARTMENT UNIT

This apartment unit and the following work are all attempting to show a non-visually oriented space. Some level of contrast, lighting, and color was used because that is helpful for those who are legally blind, who make up the majority of the blind population in the United States.
Axon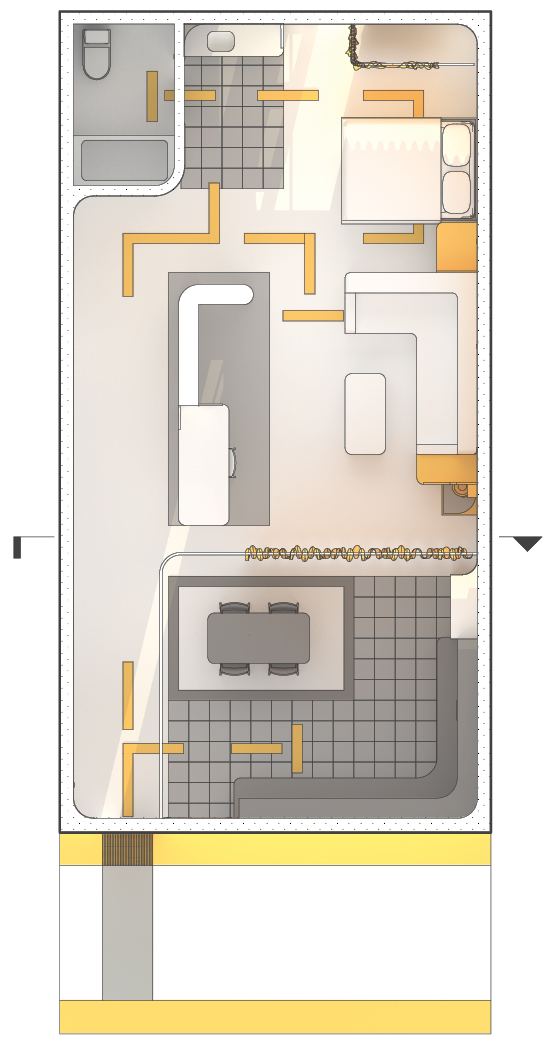 Details and Plan
Hallway